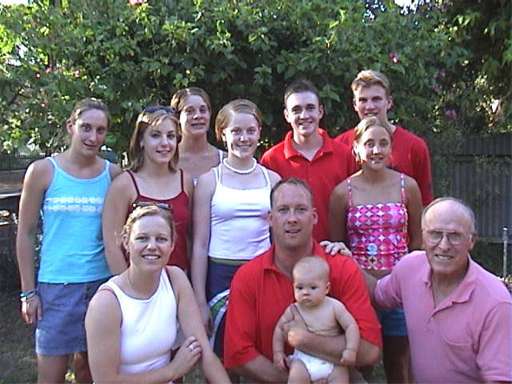 From Mike Martens
Hobie Billingsley did a 3 week tour of Australia. He spent about 10 days with the South Australian Sports Institute Squad, picture attached. Tania Paterson is my assistant coach, pictured in the front. Courtney, my daughter is in the development squad.

Hobie was able to enjoy the obligitory "prawns on the barbie," good Aussie beer and a tour of some SA wineries. High winds precluded a scheduled fishing trip, so that will be a priority next time he visits.

In between working with the SASI team and coaches, Hobie conducted coaching clinics for 3 days in Melbourne, 2 days in Adelaide and 2 days in Brisbane. All up, Hobie worked with about 30 Australian coaches. The Aussie coaches were keen to listen and learn from the master. His efforts were well received and already the states of Queensland and South Australia are collaborating to have him back next year.