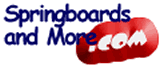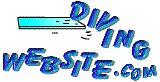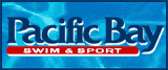 © 2000 -2002 USAdiver.com All Rights Reserved.

| | | | |
| --- | --- | --- | --- |
| | Growing Pains No Effects on Love of Diving | | |
---
VANCOUVER -- The growing pains may have gnawed away at his confidence but
they couldn't devour Alexandre Despatie's love of diving.

Despatie still has that mixture of teenage simplicity and adult dedication
he showed in September 1998 at Kuala Lumpur, Malaysia, when at 13 he became
the youngest person to win a Commonwealth Games gold medal.

To him diving is fun. It's a big game, a vehicle to travel the world and
make new friends. Fuelled by that attitude, he seems genuinely surprised
that his success could foster jealously or resentment from anyone.

"I don't know why I'm good, I don't know why I can dive like I do," said
the Laval, Que., native, who won the men's 10-metre title this weekend at
the Canadian winter national diving championships.

"But what ever happens I hope people aren't going to change toward me."

Despatie, 14, has grown six inches and gained 30 pounds since the
Commonwealth Games. For him, adjusting to his new height and weight, was
like somebody struggling to fit into a new pair of shoes.

"Everything was harder, everything was slower," said Despatie, a hint of a
moustache showing on his smooth upper lip.

"I just couldn't do the dives."

What was once so easy suddenly became hard. For the first time in his life
Despatie had to struggle with what once came naturally.

"There were really hard moments when you're just desperate," he said. "You
can't do anything. Even though you try it just doesn't work. Nothing is
good."

His coach, Michel Larouche, told Despatie he was straining with something
everyone experiences. Don't get frustrated, he explained, just learn from
the mistakes. And above all, remember why you dive.

"I've always loved diving, so even though it goes bad or if it goes good,
I think I'll be there all the time," Despatie said.

"I shouldn't be scared of being bad or being good after my growing period
because I love doing it. I'm just doing it to have fun and meet some
people."

Despatie showed he was back in form at the weekend competition. He earned
647.58 points, just 35 off his Canadian record, to win his third national
championship. He was awarded several nines on three of his dives in the
final.

"I maintained a positive attitude and that's why I was able to overcome my
mistakes and still post a very good performance," he said.

Mitch Geller, national team head coach, said it's unrealistic to expect
Despatie to win a medal at this fall's Olympic Games in Sydney.

"What we would love, if he could get a top eight or top six even, which he
is capable of doing, and he is one track for that," Geller said.

"We will be more than happy with that."

Despatie is a popular figure at meets. He's the person everyone knows and
says hello to.

"It's really enjoyable," he grinned.

While Despatie is Canada's best tower diver he isn't burdened with
arrogance or over-confidence. He's very aware he must qualify for the
Olympic team during a June meet in Montreal.

"I think a lot about Sydney these days," he said. "Every competition I
think about Sydney. I don't take it for granted. I know I can get beaten by
anybody here in Canada. I still have to do the dives. I still have to dive
to make the team."